Quilt Restoration Workshop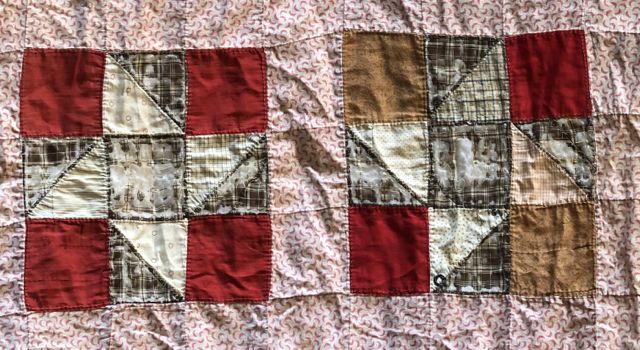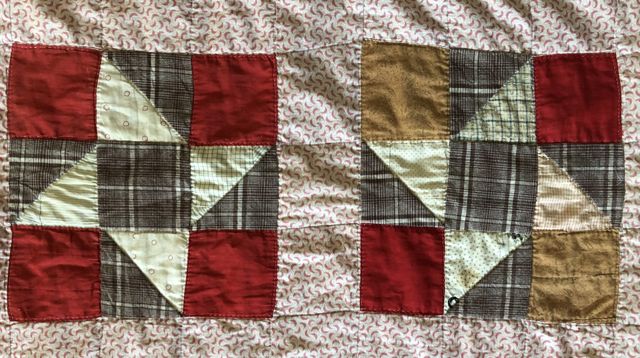 with
AnnWasserman and Martha Spark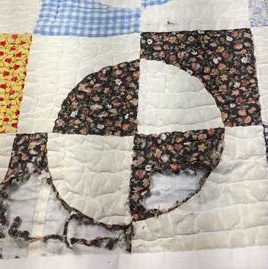 Announcing our Virtual Quilt Restoration Workshop!
Upcoming dates TBA.


Workshop Description:
Come join us for 15 hours filled with learning, laughter and quilts to be restored!

-- Slide lectures and demonstrations.
(1) philosophies, techniques, and supplies used in restoration, conservation, and preservation
(2) fabric history and quilt dating
(3) museum standards methods of storage, display, and safe cleaning
-- Hands-on sessions will cover supplies and stitches used.
-- Participants are invited to show one quilt for triage (more if time allows), a show-and-share discussion of how and when to use the various techniques.
-- We will give tips on how to run a quilt restoration business.

-- This workshop is geared for quilt lovers, owners, and makers who want to learn more about restoring and caring for their quilts - of all eras and styles - properly.
-- Some hand sewing experience will be helpful, especially appliqué, but not required.
-- Includes handouts, restoration specialty fabric samples and other restoration-related goodies.
-- And of course, there will be lots of other fun perks and ideas to bring us as close as we can to being together in person.
We will be teaching via Zoom. There will be both lectures and group discussion sessions. There will also be information available to you online which you'll be able to access at any time.
If you are not familiar with Zoom, please check computer system requirements and things like internet speed in your area. We will have a short log-in practice session Saturday February 6.
Maximum class size: 15. You will get lots of individual attention!
Participants will need to own our textbook for the workshop. Title: Preserving Our Quilt Legacy: Giving antique quilts the special care they deserve by Ann Wasserman. You may order a copy via the AnnQuilts Shop at Square.


Meet the instructors:

| | |
| --- | --- |
| | -- Ann Wasserman has nearly 40 years experience with quilt restoration and conservation. She is the author of the book Preserving Our Quilt Legacy: Giving antique quilts the special care they deserve. Full resumé. |
| | |
| | -- Martha Spark has over 30 years experience working with historic textiles in the museum environment. She was Collections Manager at the Rocky Mountain Quilt Museum. She has been a professional quilt restorer for almost 20 years. Full resumé. |

There is also the option of an alá carte selection of lectures and private sessions with us if you don't want to commit to the full Workshop.

Note that only the full Workshop gives you all the lectures, group sessions, and exclusive access to our private YouTube channel, a packet of restoration materials samples, etc.



Full Workshop Schedule
• Five Saturdays
• February 20 - March 20, 2021
• Two sessions per day
• North American time zones:
10:00-11:30am and 12:30-2:00pm (Pacific)
11:00am-12:30pm and 1:30-3:00pm (Mountain)
noon-1:30pm and 2:30-4:00pm (Central)
1:00-2:30pm and 3:30-5:00pm (Eastern)

Cost
• Full workshop
$300.
• 15 class hours of lecture and group study workshops
• a one-hour private lesson with one or both instructors
• exclusive access to PDF handouts, chat group, private YouTube channel, packet of restoration materials samples, a yoga lesson for hands and shoulders, and more

• Alá carte lectures
• One lecture - $30.
• Two lectures - $55.
• All three lectures - $80.
Each lecture is one hour + short break + Q&A, 1.5 hours total

Lecture topics:
1. "Quilt Repair Tales" - Stories, philosophies, and techniques gathered over 30 years of repairing quilts. - 2/20/2021
2. "How Old Is It?" - Clues to dating vintage and antique quilts. - 3/6/2021
3. "Quilt Care and Preservation" - Storage, display, and cleaning. - 3/20/2021

All lectures are at: 10:00AM PST – 11:00AM MST - 12Noon CST - 1:00PM EST
• Alá carte instruction sessions
Private lesson - $50 per one-hour lesson - date and time TBA
Private triage session - $50 per one-hour session - date and time TBA



Registration
• Registration and payment via the AnnQuilts Shop at Square



Contact for further information:
-- Martha Spark - mitkusalu@frii.com
-- Ann Wasserman - annquilts@comcast.net


PDF of Quilt Restoration Workshop flyer, for your reference, or to share with your friends. Download.